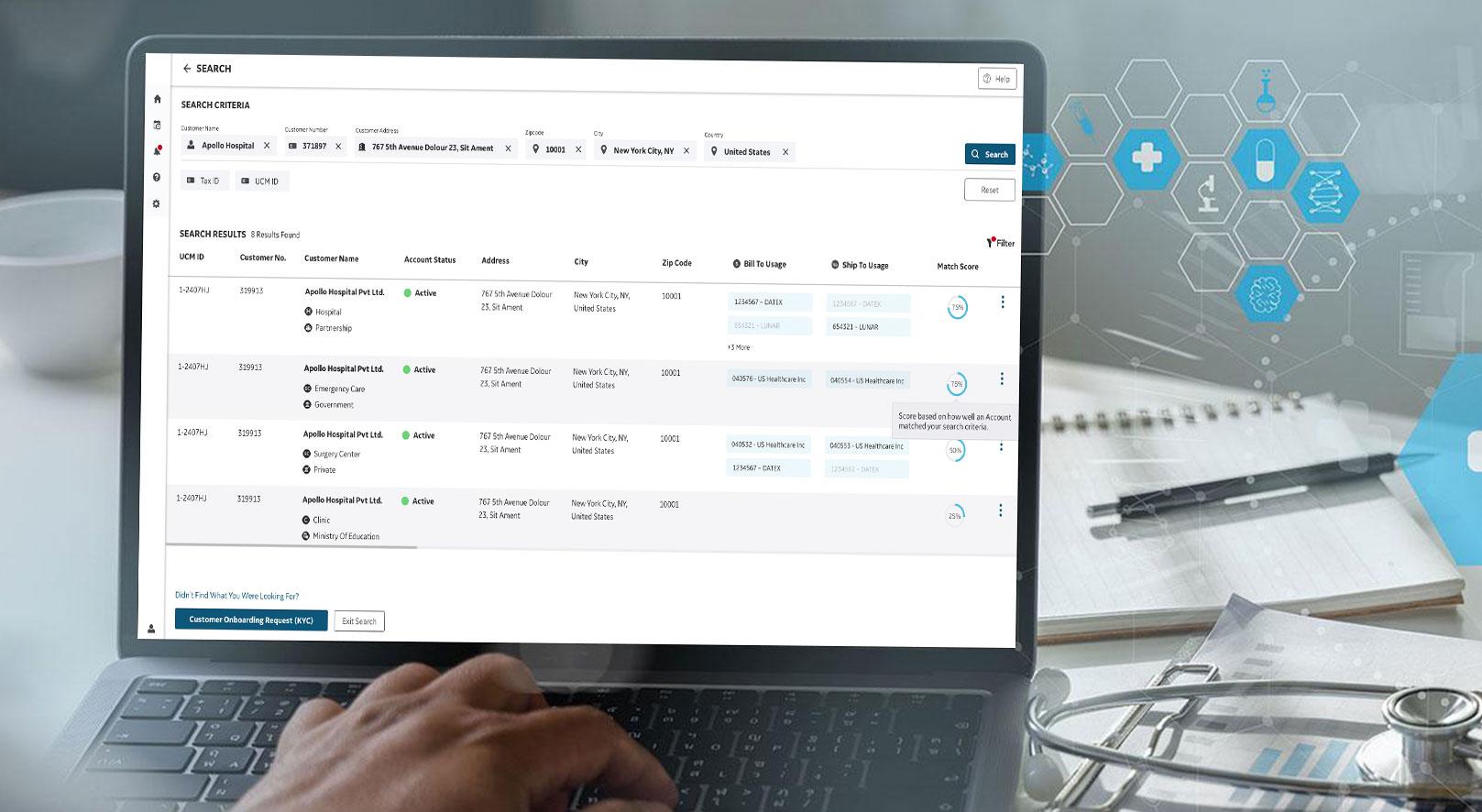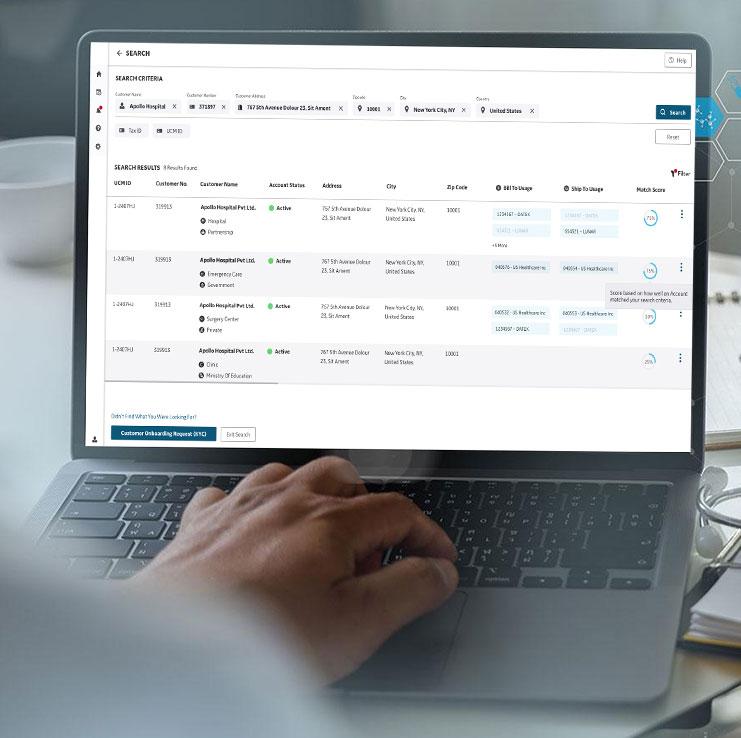 Master Data Management Portal
Simplified, Unified and Minimalist UI Design to increase user efficiency
Background and Challenge
It is a master data management portal for a leading healthcare service provider where their internal stakeholders raise and fulfill customer level requests during various sales lifecycles of the medical equipment.​

The project intended on unifying the three distinct portals used across different geographies to accomplish the same workflows​. The challenge was to justify the information hierarchy for the content-heavy interface.​
Scope of work
The objective was to unify, simplify and update the old workflows to cope with technological advancements and remove redundant processes.
The UX design process was as follows:
- A field study to identify user pain points and behavior when performing the operations
- Task flows to better map out the actions of the users
- Information architecture and wireframes using the client's design system to design the application
- Simplified, Unified and Minimalist UI Design to increase user efficiency​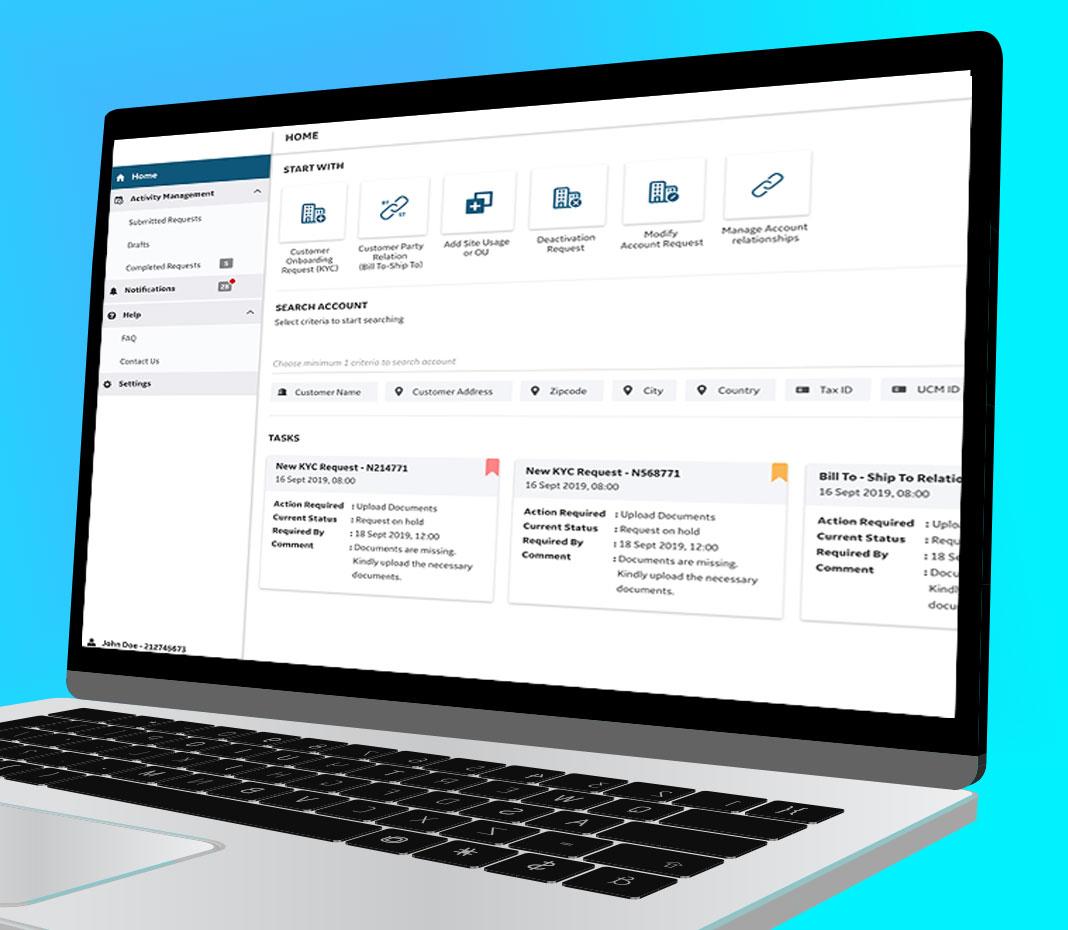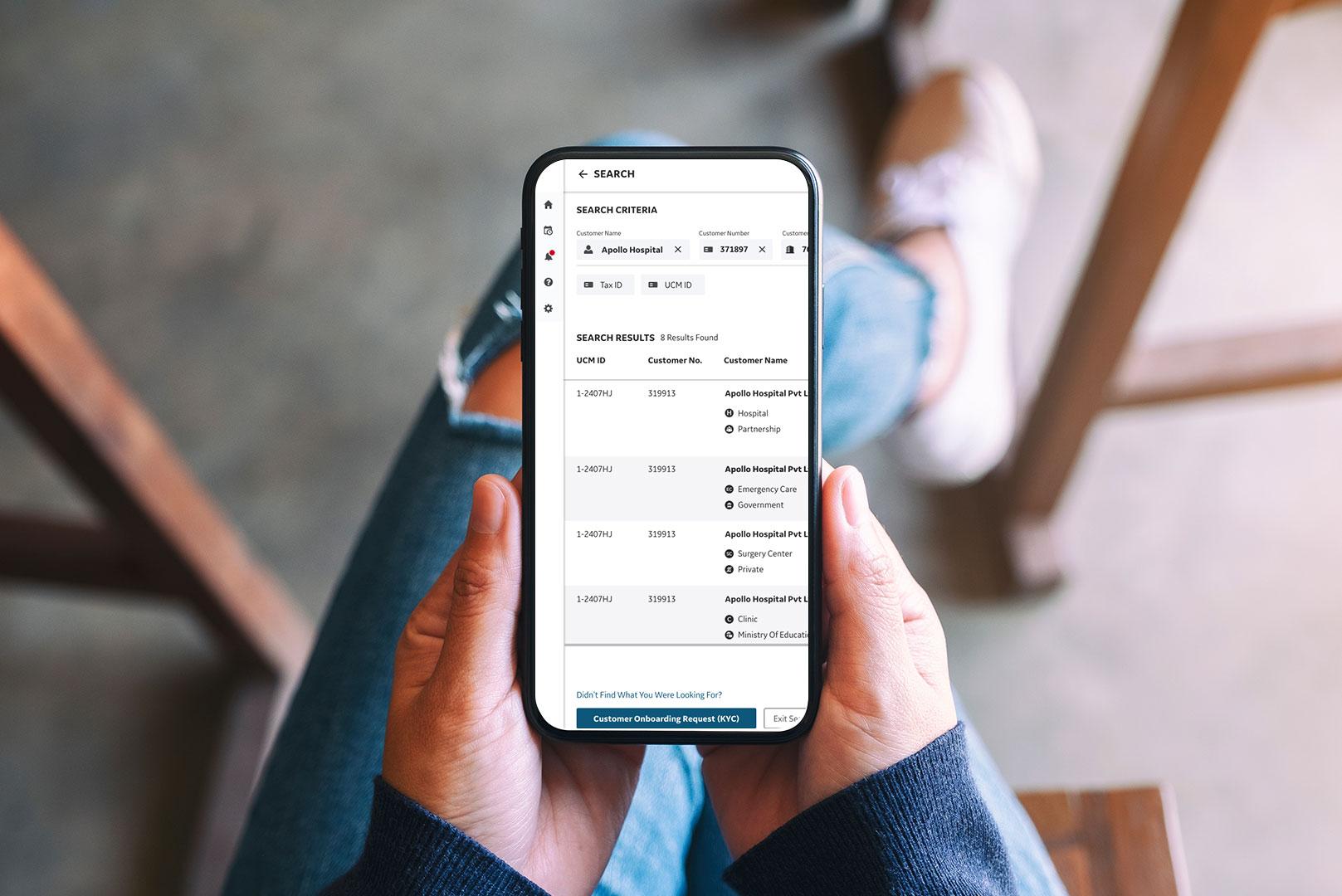 Solution
Tata Elxsi designed a minimalistic and efficient system which included:
User Authentication​ : Adapted the designs to best fit client's Brand guidelines for a seamless and familiar experience.
Home Screen​: Modular approach, easy to access and guided navigation design, data prioritization, and color coding were done for key user tasks.
Search Criteria and Results​: Data clustering for enhanced content consumption, use of iconography for visual aid, grid and tabular structure for content segregation and display​.
Relationship Workflow​: Graphical representation for emphasizing concept rational, wizard design were developed to allow users to focus on the content pertinent to each step and decrease the chance of errors​.
Impact
- Increase in Efficiency
- Reduction in operational errors
- Clarity in ownership of tasks thereby reduction in the operation time