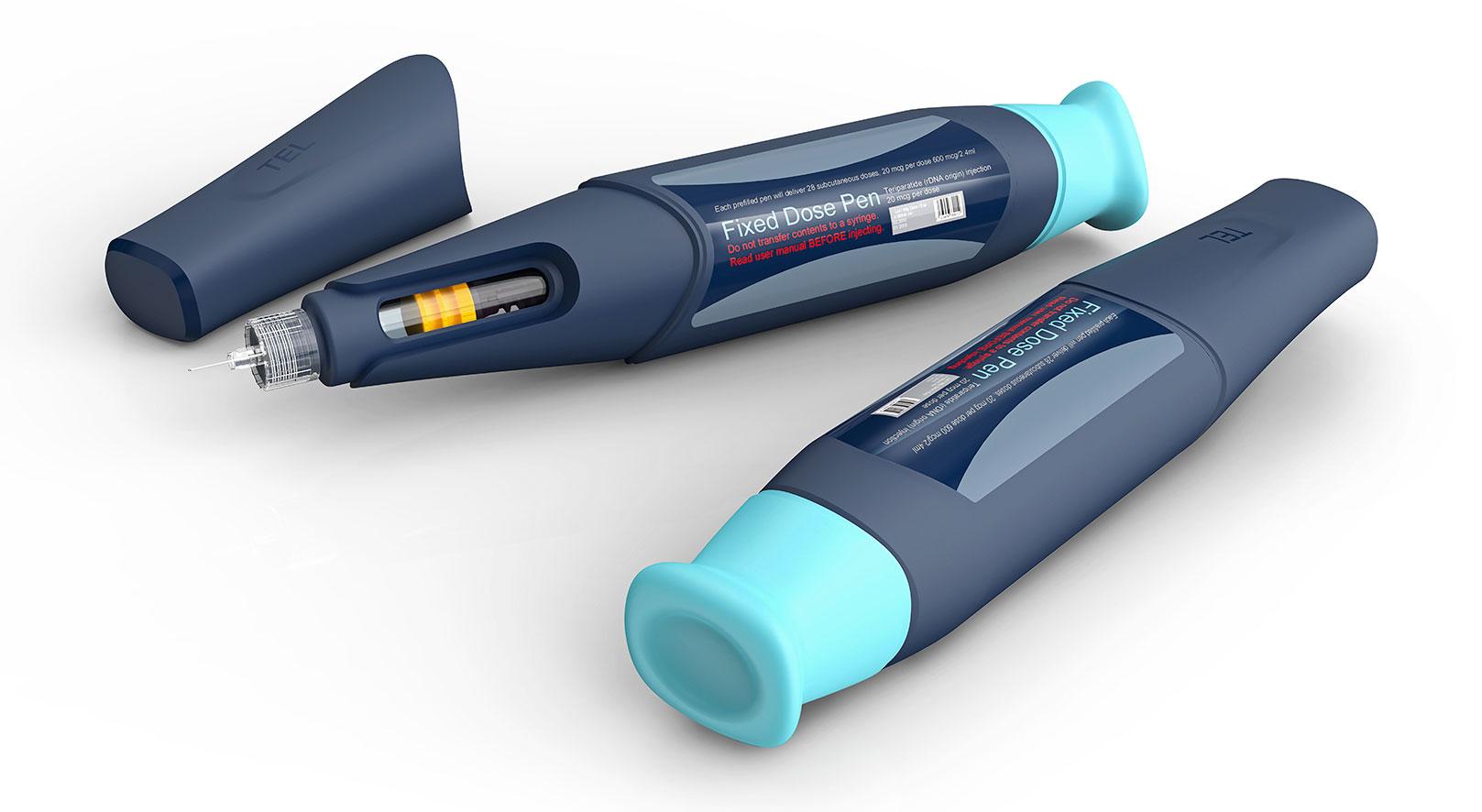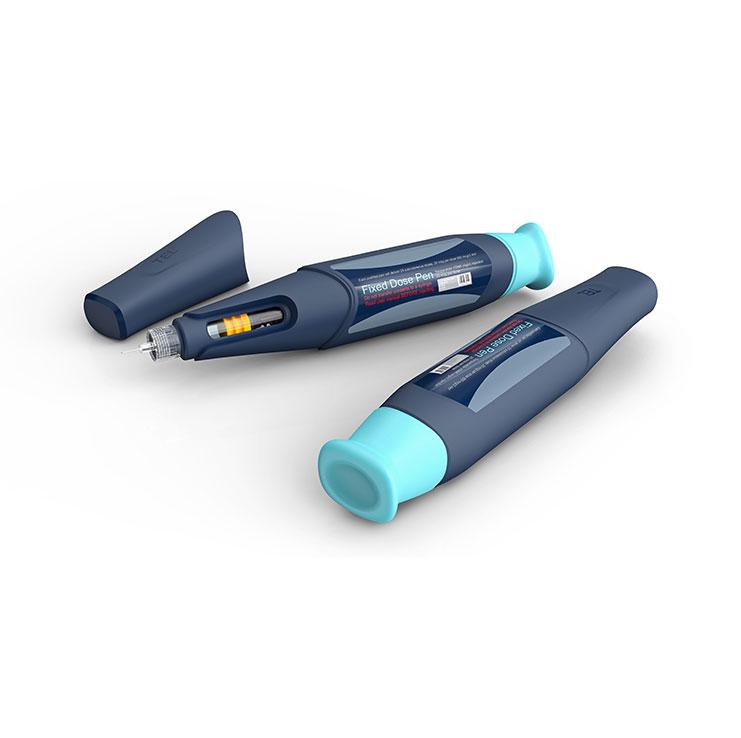 Fixed Dose Pen
Safe and cost-effective dose delivery pen for convenient self-injection
Background and Challenge
Treatment of various ailments require injecting medication using Dispensing Devices at intervals prescribed by medical practitioners. Efficacy of treatment is based on capability of the device to dispense accurate dose of medicine to prevent contraindications in patients and additional patient safety measures such as locking device at its recommended lifetime
Currently, handheld medical devices, especially the injection systems are heavily patented which results in higher device costs as it involves high cost of manufacturing and premium royalty.
We took up the challenge to design and develop a safe, accurate and cost-effective fixed dose, liquid drug delivery device platform which can be licensed directly to the pharma companies.
Scope of work
- Research and landscape for patent
- Develop innovation and mechanism concepts
- Develop industrial design, factor in human factors, and offer usability engineering
- Design based on detailed engineering and analyze Tol-stacks
- Prototype and Test functionalities
- Verify design and release DHF for regulatory submission
- Apply for patents in India and Internationally under PCT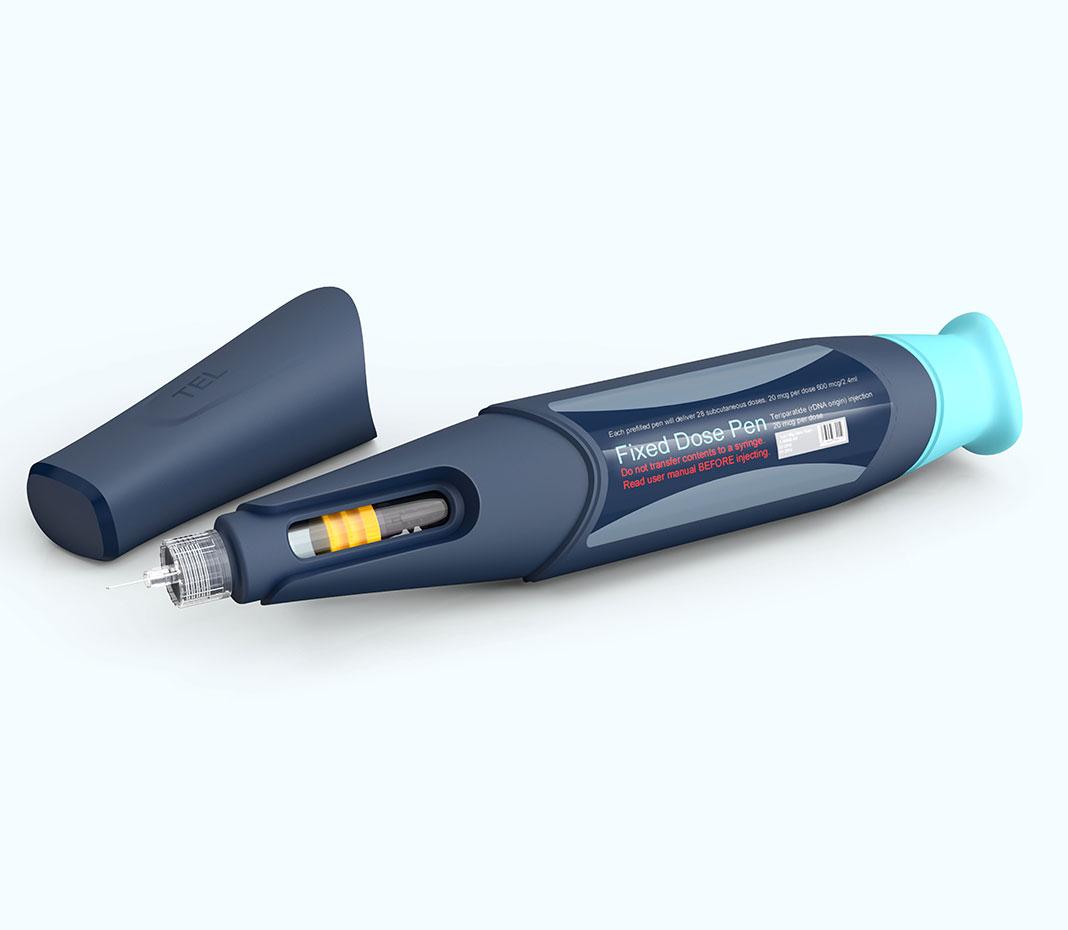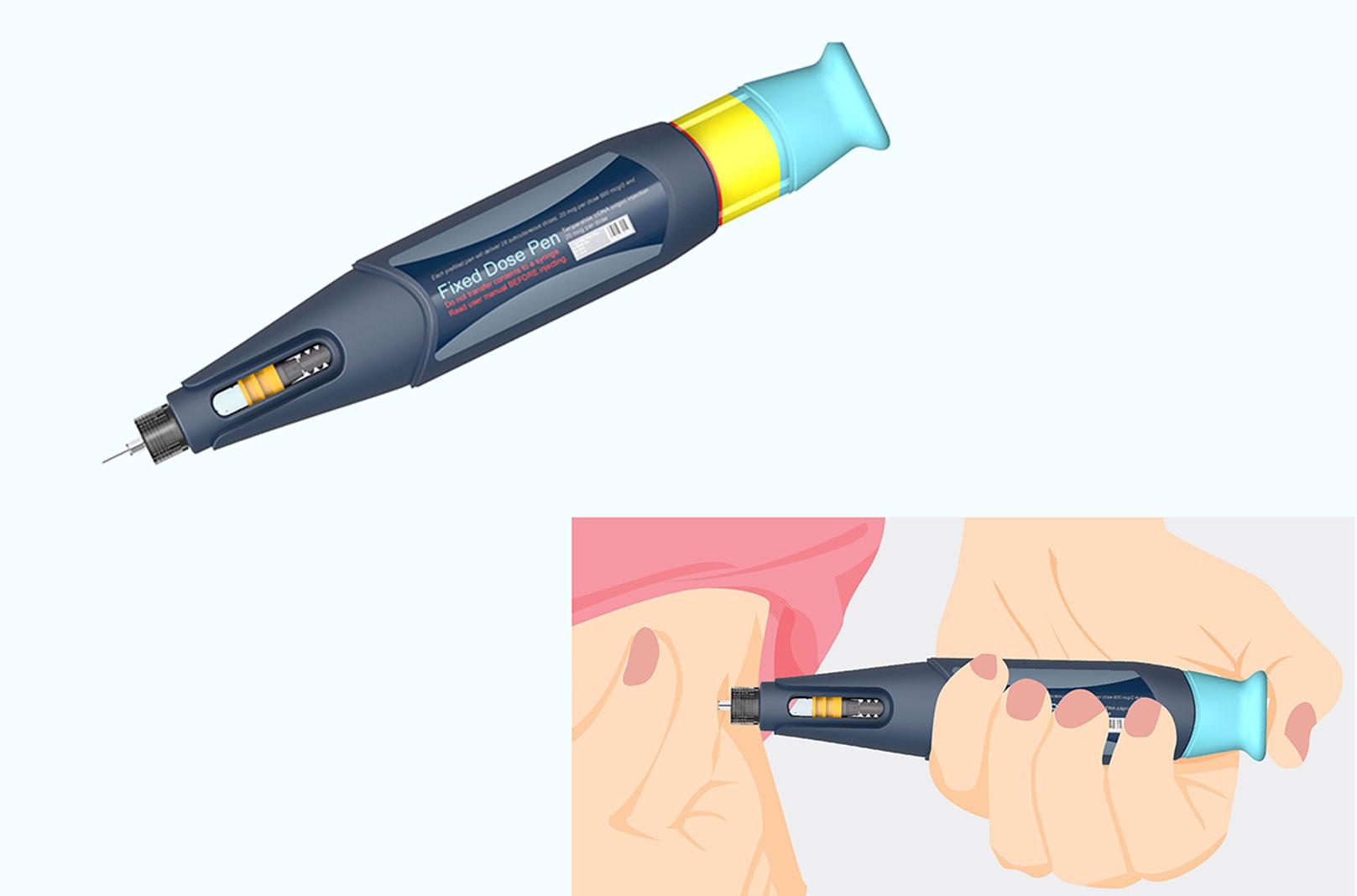 Solution
Tata Elxsi leveraged its expertise in the healthcare design and engineering to address the key challenges faced by Pharma companies. An ergonomic friendly, innovative fixed dose pen with a unique cam-drum mechanism was designed that's easy and simple to use. The team's key focus was to:
- Ensure the device delivered accurate dosage every single time
- Arrest the wrong dose setting
- Prevent a human error in the dose setting
- Avoid attempts to dispense less or more than the fixed-dose
- Ensure a full dose ingestion
- Prevent device re-use after delivery of the preset number of doses
- Indicate users about the disposal of the dose delivery pen after completion
- Utilize plastic to maintain cost-advantage over the expensive metal-using competition
Impact
Insight-driven, intuitive, easy-to-use and cost-effective, the fixed dose drug delivery pen has the potential to shape every facet of drug delivery experience and deliver affordable healthcare globally.
- This device can be used across wide range of drugs. It is future ready with IoT integration and comes with compatible smart features. This qualifies as a generic and can be used for different fixed and variable doses. The device which comes with a unique cam-drum mechanism makes it challenging to replicate.
- Currently, Tata Elxsi is in discussion with global drug delivery manufacturers to license this product.